From the CEO's Desk
As summer winds down, the urgency to improve corporate sustainability continues to heat up. We have seen a record number of examples of how the climate is changing around us, and businesses of all types are feeling the impact. Many of these businesses are also choosing to implement smart solutions that save them money while reducing freshwater use, minimizing the hauling of wastewater with diesel-burning trucks, and creating new co-products from materials previously considered to be wastes. Our team at Digested Organics works hard every day to help these business succeed, grow, and make a meaningful impact in their communities. Please read more below about some of our unique projects and new additions to the team.
World's Largest Manure Biogas Project Progressing to Completion
We are proud to partner with Dynamic Renewables on this exciting project in Northeast Wisconsin. Thirteen contributing farms and over 35,000 cows will be sending nearly 1 million gallons of manure each day to be processed through 16 anaerobic digester tanks, ultimately producing about 1,630 MMBtu's of renewable natural gas per day. Following this process, the liquid digestate will be screw pressed and the fiber dried, making about 135 tons of high quality bedding each day. The pressed liquid from this step then flows into our Nutrient Concentration and Water Reclamation™ (NCWR) System. Our advanced filtration systems will produce and discharge over 400,000 gallons of clean water every day. We are looking forward to completing installation in the next few months–see below for some progress photos.  Learn More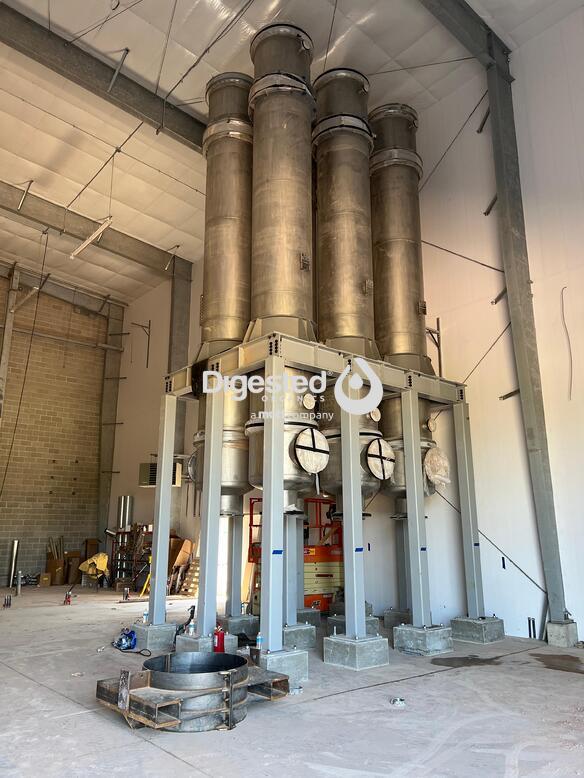 Stainless Steel Ultrafiltration System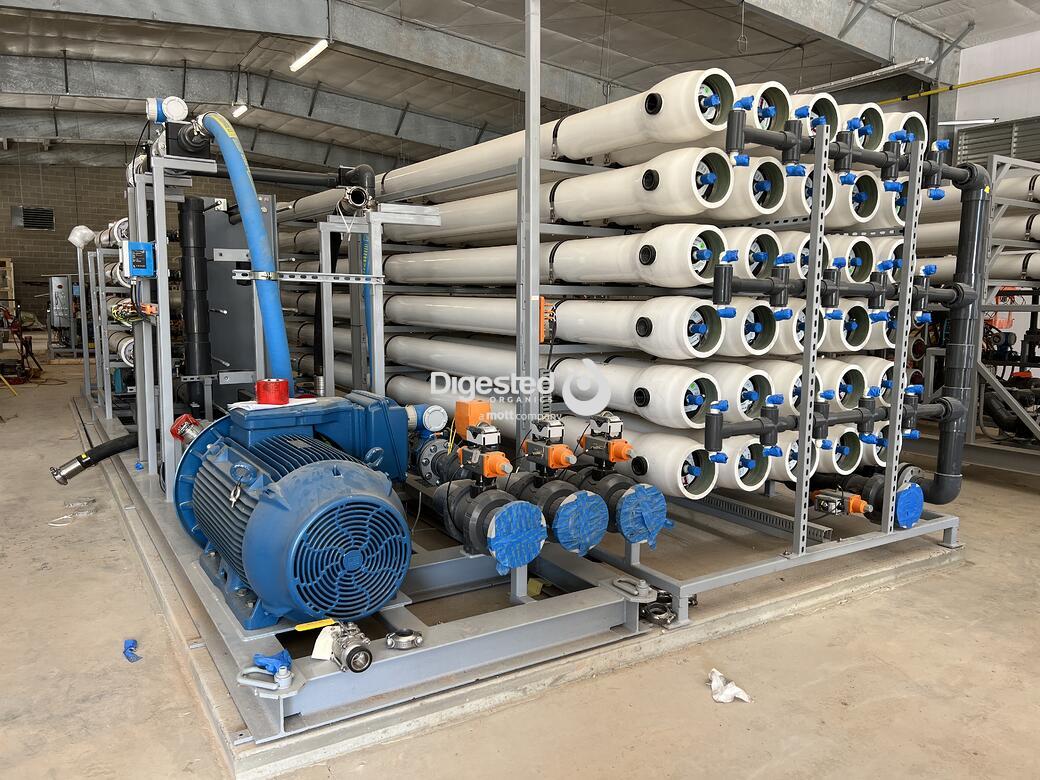 High Pressure Reverse Osmosis Unit
Containerized Water Reclamation System Enroute to Europe
We have completed fabrication and successfully factory tested at our Plymouth, Michigan facility another containerized wastewater treatment solution. This system is heading to Europe for the treatment of swine manure to create clean water for irrigation/reuse and concentrated fertilizers that can be economically transported. This plug-and-play solution is particularly advantageous for smaller farms and industrial sites.
Filtering Eggs to Help Create Better Animal Feed
A customer called us and needed a quick solution to remove calcium and contaminants from liquid eggs before drying into an animal feed. We were able to rapidly deploy a rental Spiral Brush Filter from our equipment fleet to the site. The 15 micron screening system has demonstrated excellent performance. Call us to learn more about onsite piloting and rental opportunities–we have equipment standing by to help you succeed!
Chris Wolff joins as head of Business Development
Chris recently joined the Digested Organics team as Director of Business Development. Before Digested Organics, Chris worked in Finance, Strategy, and Business Development at DTE Vantage, a developer of decarbonization energy projects across the country. During a six year tenure, Chris helped DTE Vantage's efforts to become a leader in the biogas RNG space. Chris has a BA in Political Science and Spanish from the University of Michigan and more recently received his master's degrees in Sustainability and Public Policy, also from the University of Michigan. Chris will focus primarily on our rapidly growing services business, where we provide customers pay-per gallon waste treatment with no capital costs.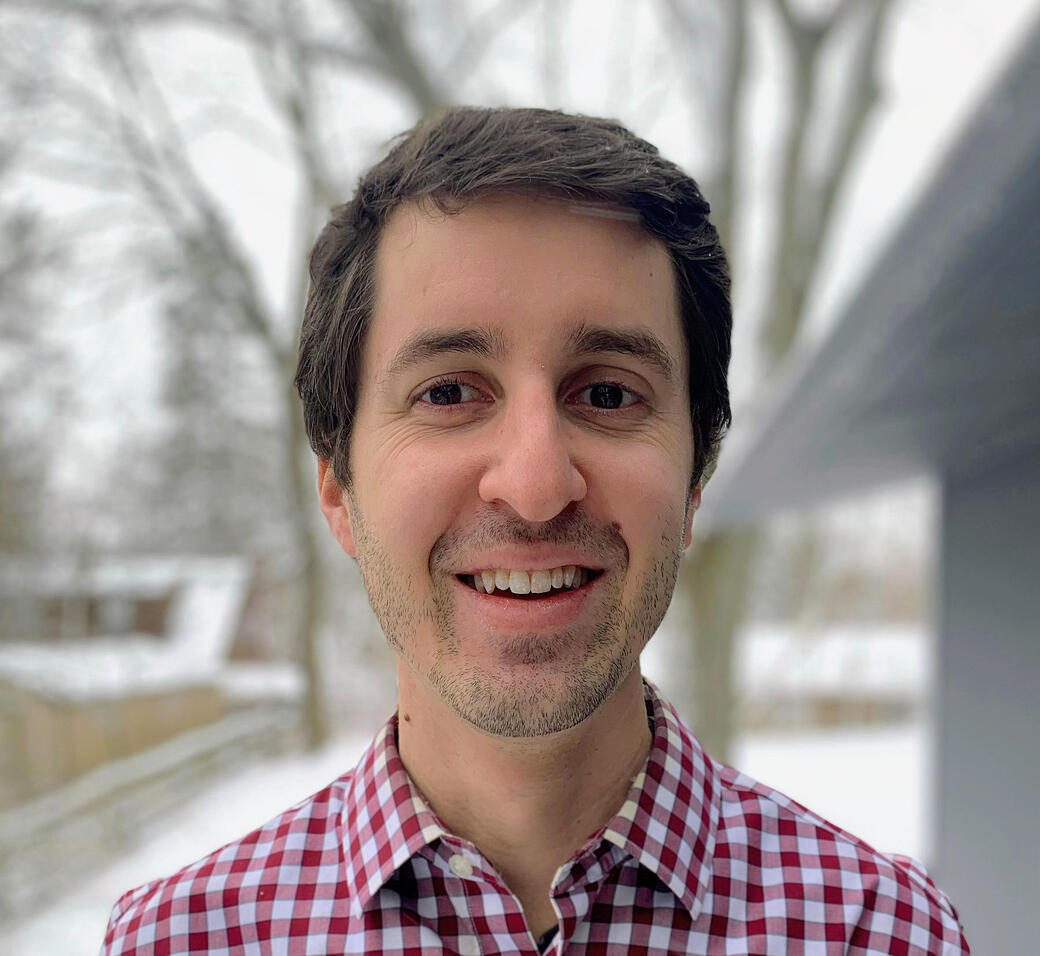 Welcome to the team Chris! We are looking forward to having you onboard!