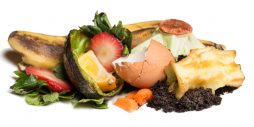 Digested Organics has been selected as one of the 123 startups to participate in Plug and Play's Fall 2019 accelerator batches. The selected companies will take part in a three month program revolving around the Brand & Retail, Cybersecurity, Energy & Sustainability, Fintech, Food & Beverage, New Materials & Packaging, and Supply Chain & Logistics industries. Digested Organics will be focusing in the Food and Beverage industry.
Throughout the three month curriculum, Digested Organics will be exposed to a business development program, which provides the opportunity to participate in private dealflow sessions, networking events, focus weeks, mentoring sessions, and pitch polishing sessions. In the past, Plug and Play's program has lead to a large number of piloting, points of contact, and investments between larger corporations and the startups that participate in the program.
Digested Organics is very excited to be participating in the Fall 2019 accelerator program!