Digested Organics provides distillers with a filtration solution that can process whole or thin stillage into clean water and concentrated co-products.

Spiral Brush Filter
TSS and BOD removal from facility wastewater prior to sewer discharge to reduce surcharges
Screening wastewater before biological treatment in activated sludge, MBR or lagoons
Screening whole stillage to create high-quality thin stillage (50, 100, 200, and 500 micron screens available)
Stainless Steel Ultrafiltration
Filter thin stillage to create "ultrathin stillage" for reuse in cook process and "thick stillage" for animal feed
Ultrathin stillage can also be purified in FO to create clean water and a second concentrated product
Enables significant stillage reuse and reduced offsite hauling
Reduce load on existing evaporators by removing suspended solids from thin stillage, enabling reuse directly, and concentrating solids

Forward Osmosis
Generate clean water for facility reuse, such as boiler feed water or cook water
Concentrate ultrathin stillage into a syrup without an evaporator for 1/5th to 1/10th the cost of evaporation
Reduce freshwater consumption dramatically through beneficial reuse
"The UF and Forward Osmosis system has shown to provide the exact solution that we sought in order to manage the whole stillage created at our distillery. The system allows us to run real time with our operation and to use our existing infrastructure of storage tanks and semi-tankers to completely manage what is generated per day without having to handle to a dried feed material at a much higher cost. It offers a smaller footprint and requires less energy to operate than a traditional system with centrifuges and evaporators.

We are able to provide a highly valuable concentrated animal feed at a greatly reduced daily volume instead of a watered down whole stillage, generate a clean ultra-thin stillage for use back in the process, and also a clean water stream that can be reused back in our process, for boiler feed water, or discharged to waterways.

The system provides an advanced automated and cost effective solution to an age old problem that has become more challenging with the growth in the industry.

Over our 13 years in the industry we have not come across a more effective system to remediate a distillery's byproduct like this system can as either a complete stand-alone system or as a component to add efficiency to the traditional centrifuge and evaporation systems on the market.

Shane Baker

Owner of Wilderness Trail Distillery LLC
EXPLORING
Filtration
Call us to learn more about how a Stillage Filtration System can help your facility. We will assess your current situation and make recommendations about where we can provide you with the most benefits.
TESTING
Filtration
Digested Organics will perform detailed pilot testing on your material at our facility in Michigan and provide you with a thorough report and proposal for a full-scale installation.
IMPLEMENTING
Filtration
Digested Organics delivers, installs, and commissions your new filtration system while teaching employees how it works and ensuring it meets or exceeds your expectations.
MAINTAINING
Filtration
The filtration system becomes an integral part of your facility and allows you to streamline and expand your operations, reduce freshwater consumption, and sell a concentrated animal feed co-product.
LET US SHOW YOU HOW TO: Reduce Stillage Handling Costs | Enable Increased Production | Reclaim Water
Reference Articles
Fresh From The Blog
BC Organics is a 16-unit anaerobic digester in eastern Wisconsin. The site processes manure from 11 area dairy farmers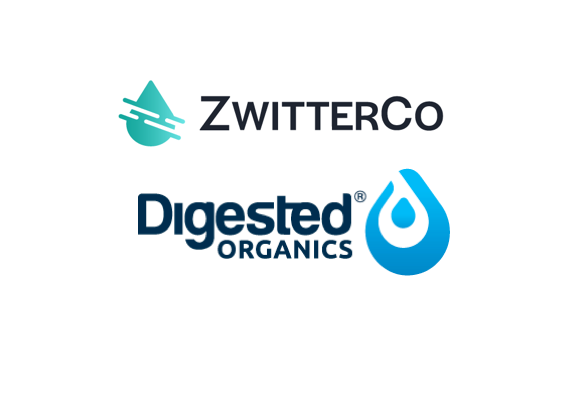 As summer winds down, the urgency to improve corporate sustainability continues to heat up. We have seen a record number of examples of how the…