Onsite Pilot Testing Services & Rentals
Let our experts come to you!
Digested Organics specializes in customized solutions for wastewater treatment and process separations. We have a range of equipment available for onsite testing and rentals. Typically, onsite pilot testing involves a one week trial where our highly trained operators come to your site with one or more pieces of equipment and perform trials to mimic commercial operations. Our equipment collects operational data and produces representative samples of filtrate and concentrate for further analysis.
Rental Ultrafiltration System
Want to quickly understand how our equipment will perform on your wastewater or process separation application? Here's how a one week demonstration usually works:
Our equipment and operator arrive onsite Monday morning and begin setup. We provide a list ahead of the trial to make installation and startup as easy as possible. Typically, our equipment requires just a single electrical connection (3-phase, 480V) and access to nearby drains and water (a garden hose works well).
Our operator runs the equipment in the same manner we expect the commercial process to run. The units automatically log data every minute to determine equipment performance. Our operator will collect samples of the raw material, filtrate, and permeate periodically for further analysis.
Our operator will perform at least one and often several Clean-in-Place cycles to demonstrate how cleaning works and verify that your application does not present any unique challenges for cleaning.
We will involve any of your staff who is available in the pilot demonstration to help educate them about the equipment and its operations.
We compile a detailed report about all operations and data collected while onsite to help refine a commercial proposal.
Want to demonstrate how our equipment works for longer than one week? Hold onto a rental skid for several weeks or months to gain better pilot data, understand day-to-day and week-to-week variability in your process fluid, and gain confidence in our system's reliable performance. We typically rent equipment by the week or month and include onsite training and remote support for data collection and analysis.
Use our equipment and onsite expertise to validate performance with a one week or longer trial.
We continue to support rentals through remote access to the systems, collecting valuable performance metrics that allow us to size and quote a full-scale system.
Rely on our dedicated R&D Team to provide unique solutions to your wastewater and process separation challenges. By being onsite, we can learn more about your facility, discuss where full-scale equipment would ideally go, and train your staff about how our filter systems work.
Equipment Available
Vibratory Screen
18″ diameter screen
Screens: 80, 120, 240, 500, 780, and 1000 microns
Typical throughput: 5-10 GPM
Requires one 120V standard outlet
Spiral Rental 01 & 02
Model 800 Spiral Brush Filter
15, 25, 50, and 100 micron screens available
1 hp brush motor on VFD
Automated 2″ purge valve
Typical throughput: 15-30 GPM
Skid includes 120 V submersible pump to move process solution through the unit if necessary
Requires one 15 amp breaker (3-phase, 480V)
UF Rental 01
Two-stage, continuous, feed-and-bleed filtration unit
15 ft2 total membrane area
One 2 hp feed pump and two 3 hp recirculation pumps
Fully automated start/stop/run and Clean-in-Place for unattended operation around the clock
Can process material up to 190 F
Typical throughput: 225-1500 GPD of permeate generated (dependent on flux rate)
Requires one 15 amp breaker (3-phase, 480V)
UF Rental 02
Two-stage, continuous, feed-and-bleed filtration unit
52.8 ft2 total membrane area
One 2 hp feed pump and two 20 hp recirculation pumps
Fully automated start/stop/run and Clean-in-Place for unattended operation around the clock
Can process material up to 190 F
Typical throughput: 792-5280 GPD of permeate generated (dependent on flux rate)
Requires one 30 amp breaker (3-phase, 480V)
Forward Osmosis Rental 01
Integrated Forward Osmosis and Reverse Osmosis filtration unit for continuous processing of liquids
3 Forward Osmosis stacks
4 Reverse Osmosis fiberglass vessels (2.5″ x 40″)
Typical throughput: 1000-2000 GPD of clean water generated (dependent on flux rate)
Can process material up to 120 F
Fully automated start/stop/run unattended operation around the clock
Requires one 30 amp breaker (3-phase, 480V)
FO Rental 02
Integrated Forward Osmosis and Reverse Osmosis filtration unit for continuous processing of liquids
3 Forward Osmosis stacks
4 Reverse Osmosis fiberglass vessels (2.5″ x 40″)
Typical throughput: 750-1000 GPD of clean water generated (dependent on flux rate)
Can process material up to 120 F
Fully automated start/stop/run unattended operation around the clock
Requires one 30 amp breaker (3-phase, 480V)
Reference Articles
Fresh From The Blog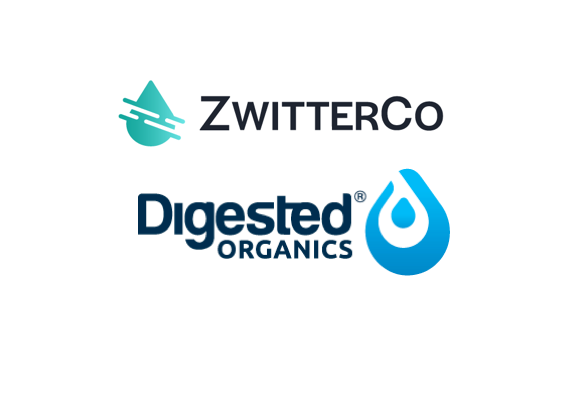 As summer winds down, the urgency to improve corporate sustainability continues to heat up. We have seen a record number of examples of how the…